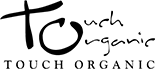 LomaNutra Inc. is proud to represent Touch Organic's tea blends – tea bags and Matcha green tea powder for food service and institutional clients in Canada. We specialize in USDA/ECOCERT/NOP certified organic green teas and custom blend of organic teas at competitive prices. Our goal is to connect you to quality organic tea for a great value – Touch Organic.
Touch Organic Everyday Teas – 24 tea bags
Features:
Excellent price for certified organic teas, includes paper envelopes, string, tag and non-bleached tea bags
Mango Green • Green Tea • Sweet Green Tea
White Tea • Jasmine Green • Apricot White Tea
Black Tea • Earl Grey Green
Very Berry White Tea • Mint Green Tea
Chai Green Tea • Oolong Tea
Ginger Peach • Decaf Green Tea
24 tea bags – 48 g / 1.69 oz
Touch Organic Matcha Green Tea Powder – 50 gram / 1.8 oz
Features:
Organic Green tea matcha is carefully prepared by crushing green tea leaves into refined green tea powder. Matcha is stirred or whisked into hot boiling water or used with food recipes; add it to shakes, soups, juices and mix in to make bread and cookies. In the tradition of Japan, you will absorb 100% of the healthy nutrients in Green tea by consuming (not infusing) actual green tea matcha.
Features:
Bulk size for value pricing, includes paper envelopes, string, tag and non-bleached tea bags
Mango Green • Very Berry White Tea
White Tea • Jasmine Green Tea
Earl Grey Green • Mint Green Tea
Green Tea • Oolong Tea
100 tea bags – 200 g / 7.05 oz